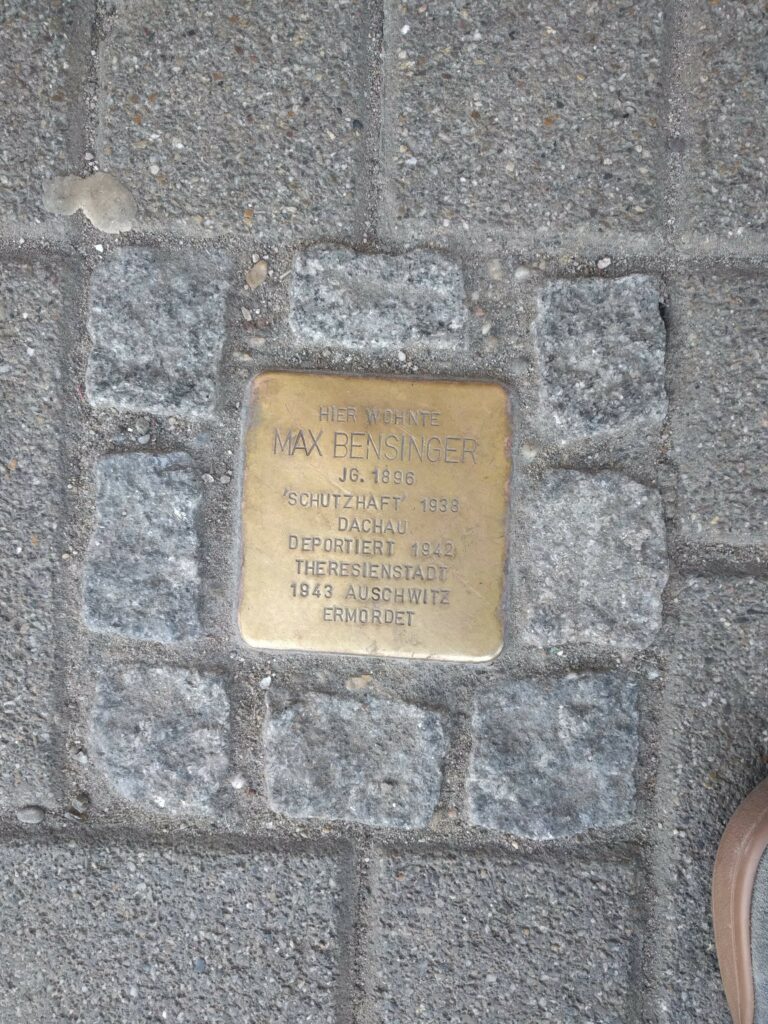 Alright so it's been sometime since I wanted to post something meaningful. This one is about a "brass cladding" aka Stolpersteine that you can easily spot in most European towns – as of 2018, 70000 of such historically meaningful claddings have been installed across the continent. Its almost like geocaching but for a greater meaning and purpose.
Who is doing this anyway, and what is the purpose? Gunter Demnig, a German artist, brought about this concept where he tries to conjure memories of people who were persecuted during Holocaust by installing brass plaques with their names, date of birth, and place where they were taken to, at their last known addresses where they lived or worked. This started as an illegal movement in Berlin back in 1992, but soon spread to other cities making it the biggest decentralized monument in the world.
Know from whence you came. If you know whence you came, there are absolutely no limitations to where you can go.

James Baldwin
In a world where people try to forget where they come from, who they really are, and eventually end up being someone they're not, it is imperative that we keep refreshing ourselves with memories of bygone days. Paraphrasing what James Baldwin once said, if you don't know where you come from you don't know where you're going. This fits very well into the context of Germany. Germans do not deny that the Holocaust ever happened, rather they accept that it was one of their baddest phases as a nation. They accept that their country brought unimaginable pain and suffering to the entirety of Europe and possibly the rest of the world. The aftermath was perhaps equally worse for this country as stated by the German Chancellor herself in a recent graduation ceremony at Harvard. The people brought down the wall, bringing a sense of unity and with that came a common objective. Going through the lowest low that humanity can go though, they acknowledge their mistakes and try to improve. It's the hottest fires that make the hardest steel. Rightly so in the case of Germans.
P. S. Although Stolpersteines were popular across many German cities, Munich's city council decided against this, citing that it is disrespectful to tread on names of people.